Early booking 90 days
---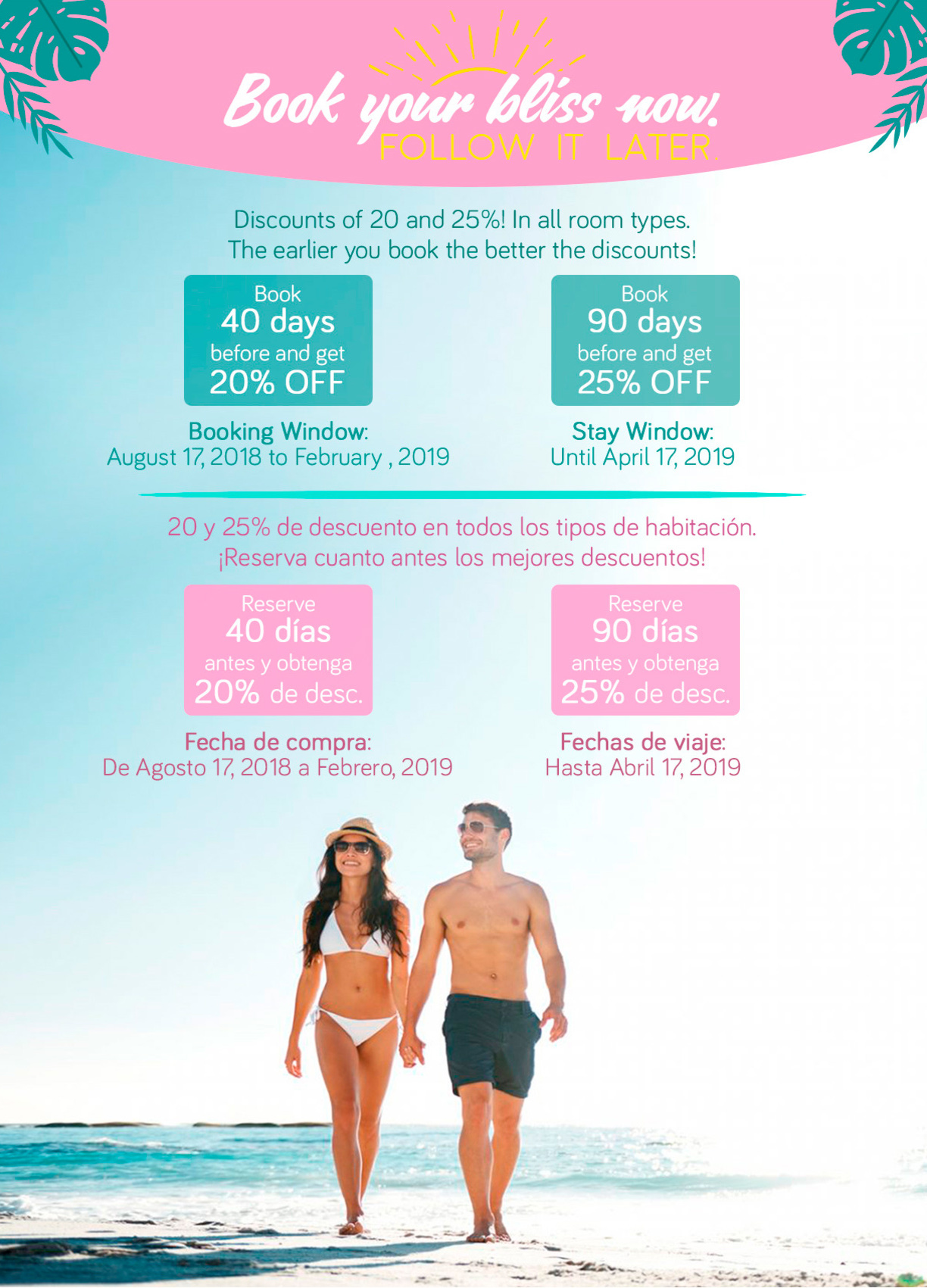 Advance purchase discount of 90 days. Breakfast and dinner included
Buy at least 90 days in advance and get a 25% discount on any type of room available.
Minimum stay of 3 nights.
PURCHASE DATE: From August 17, 2018 to February 16, 2019.
TRAVEL DATE: From november 1, 2018 to April 16, 2019.
Does not apply on holidays or group rates. Invalid rate in combination with other promotions. Subject to availability.
Details
Minimum nights
3
Travel dates
November 1, 2018 - April 16, 2019
Purchase dates
August 17, 2018 - February 16, 2019
Valid for stays on
Sunday, Monday, Tuesday, Wednesday, Thursday, Friday, Saturday
Rooms
Rooms
Garden view room - King bed
Garden view room - 2 double beds
Ocean view room - King bed
Ocean view room - 2 double beds
Ocean view PREMIUM room - King bed
Garden view BUNGALOW - King bed
Garden view BUNGALOW - 2 double beds
Ocean view BUNGALOW - King bed
Ocean view BUNGALOW - 2 double beds
Ocean front BUNGALOW - King bed