We have designed a catalogue of specials and packages to fit different travel needs. These include leisure vacations, romantic get aways, honeymoons, weddings and weekend trips. Check out our options: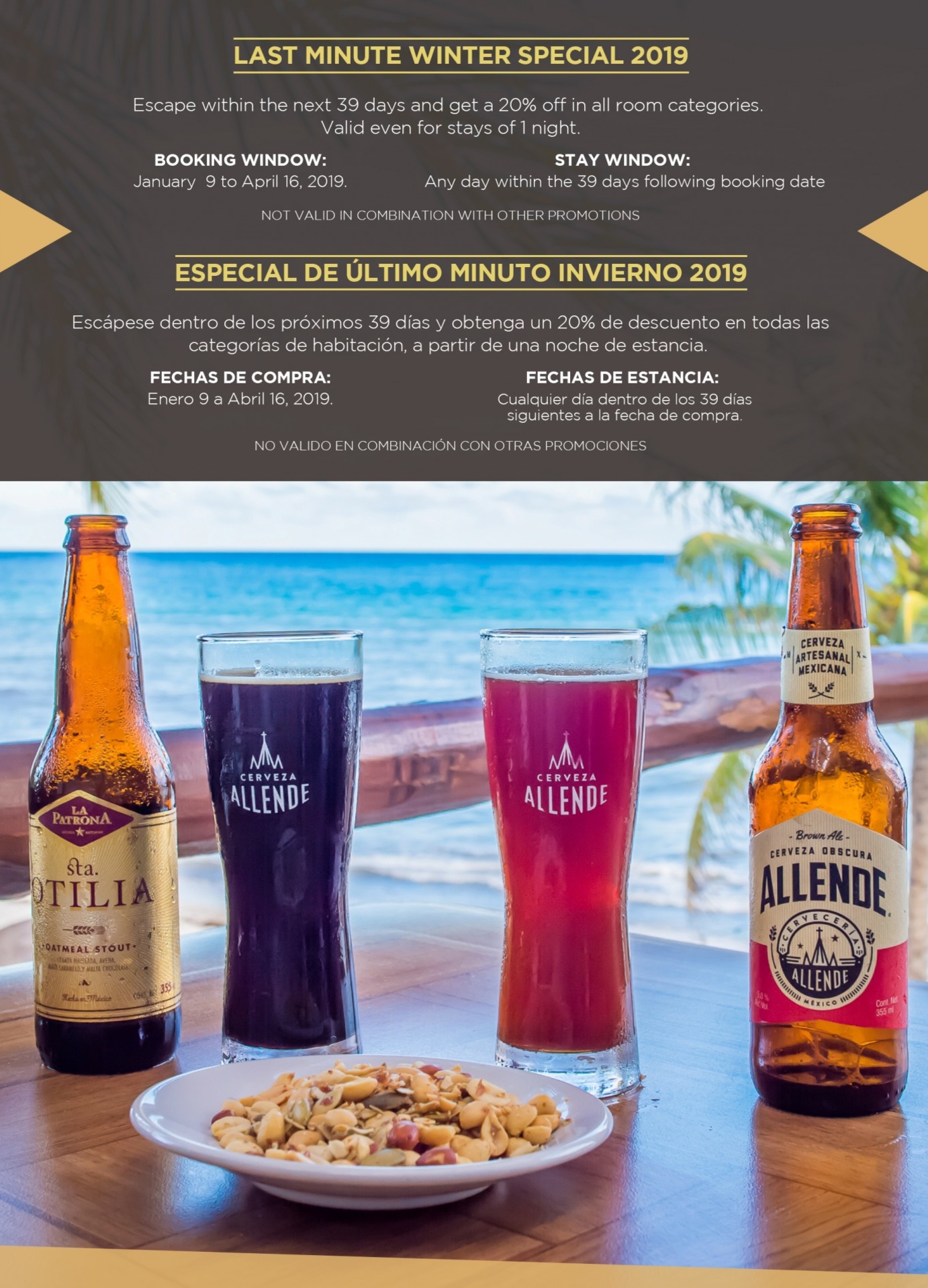 Políticas de cancelación:
las reservas deben cancelarse en el motor de reservas del sitio web del hotel 14 días antes de la fecha de llegada para evitar un cargo de 1 noche más multas fiscales. Todos los reembolsos de depósito son menos una tasa de administración del 10%.
Se aceptan modificaciones hasta 7 días antes de la fecha de llegada, siempre y cuando este vigente la promoción que ha reservado, no se aplicarán cargos adicionales, el depósito original no es reembolsable cuando se modifica la reservación, o cuando la promoción reservada no este vigente.


Details
---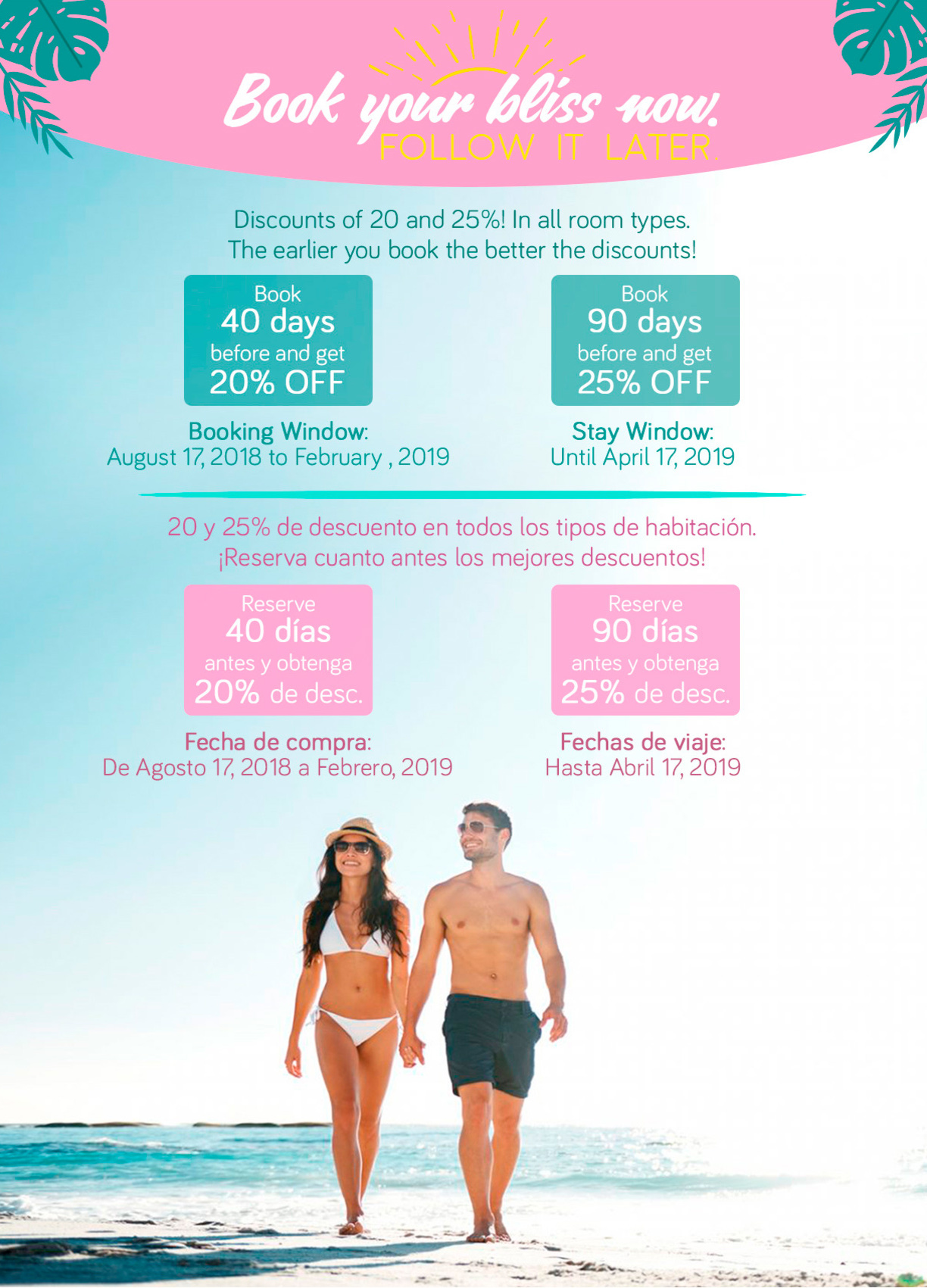 Advance purchase discount of 90 days. Breakfast and dinner included
Buy at least 90 days in advance and get a 25% discount on any type of room available.
Minimum stay of 3 nights.
PURCHASE DATE: From August 17, 2018 to February 16, 2019.
TRAVEL DATE: From november 1, 2018 to April 16, 2019.
Does not apply on holidays or group rates. Invalid rate in combination with other promotions. Subject to availability.
Details
---