We have designed a catalogue of specials and packages to fit different travel needs. These include leisure vacations, romantic get aways, honeymoons, weddings and weekend trips. Check out our options: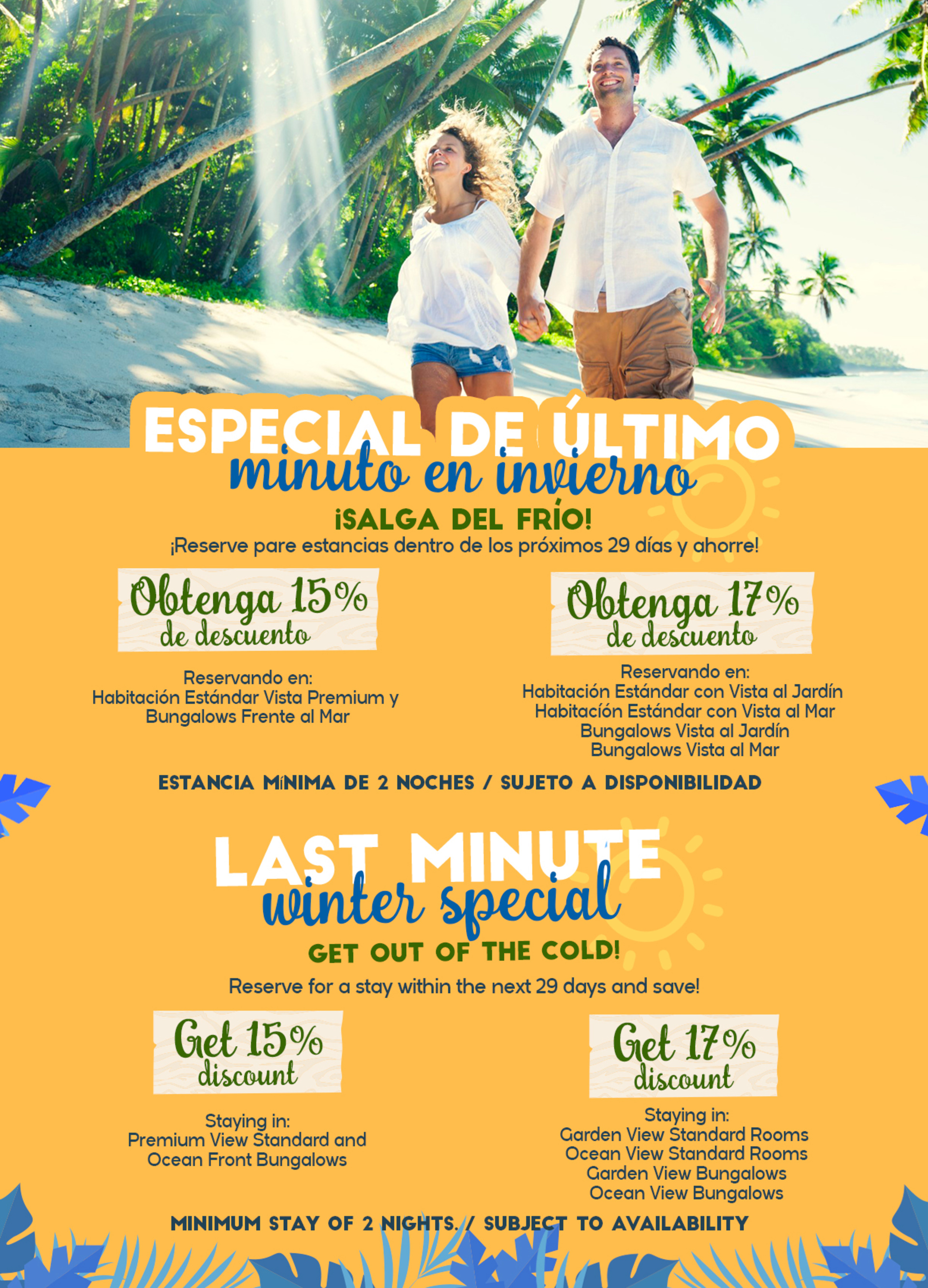 Get 15% DISCOUNT Staying in, Premium View Standard and Ocean Front Bungalows
Minimum stay of 2 nights. Subject to availability
Details
---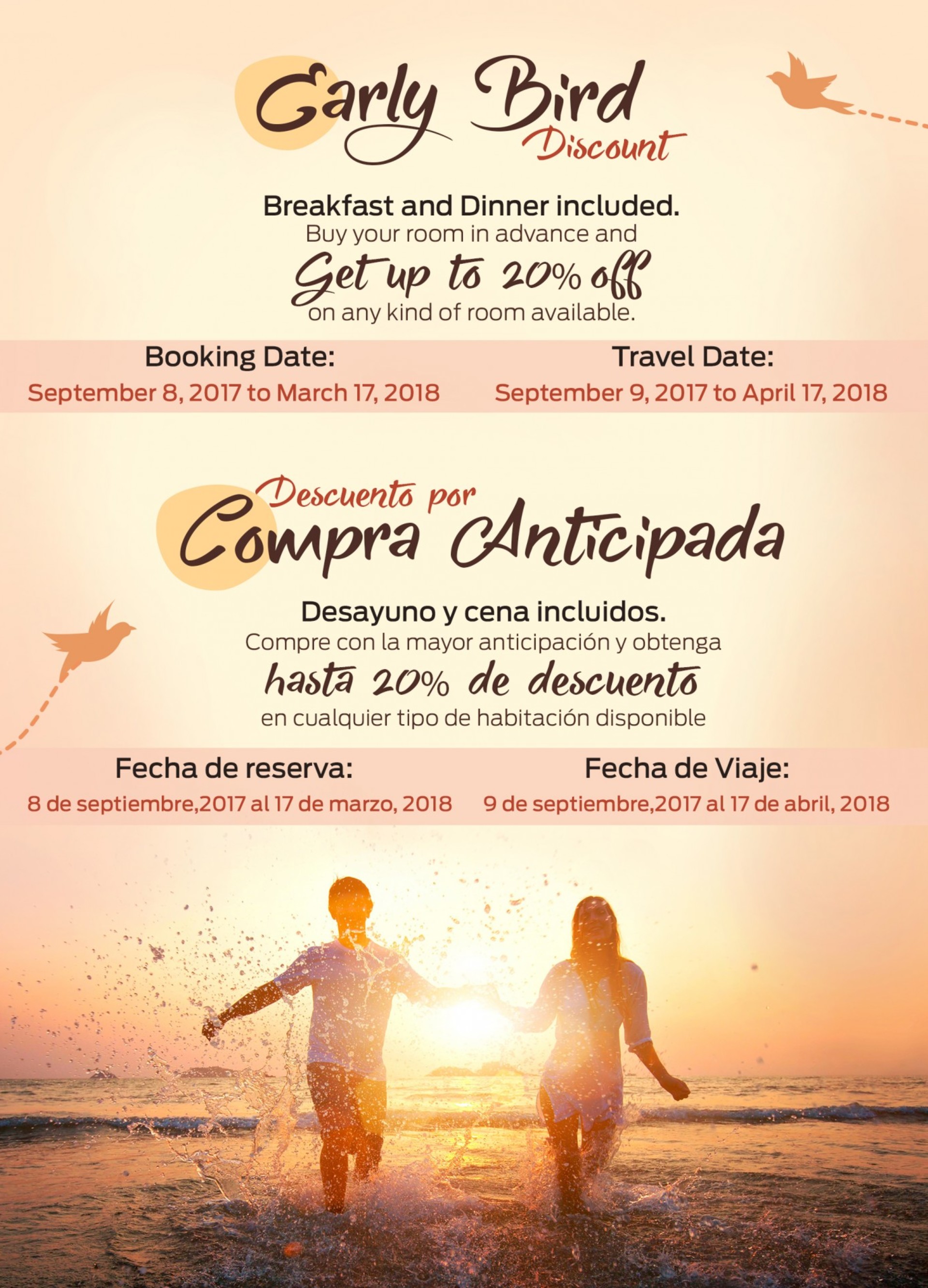 Discount for 90 days advance purchase. Breakfast and dinner included.
Buy at least 90 days in advance and get a 20% discount on any room type available.
Minimum stay of 3 nights.
DATE OF PURCHASE: September 8, 2017 to March 17, 2017.
DATE OF TRIP: From September 9, 2017 to April 17, 2018.
Not applicable on holiday dates or group rates. Invalid rate in combination with other promotions. Subject to availability.
Details
---