We have designed a catalogue of specials and packages to fit different travel needs. These include leisure vacations, romantic get aways, honeymoons, weddings and weekend trips. Check out our options: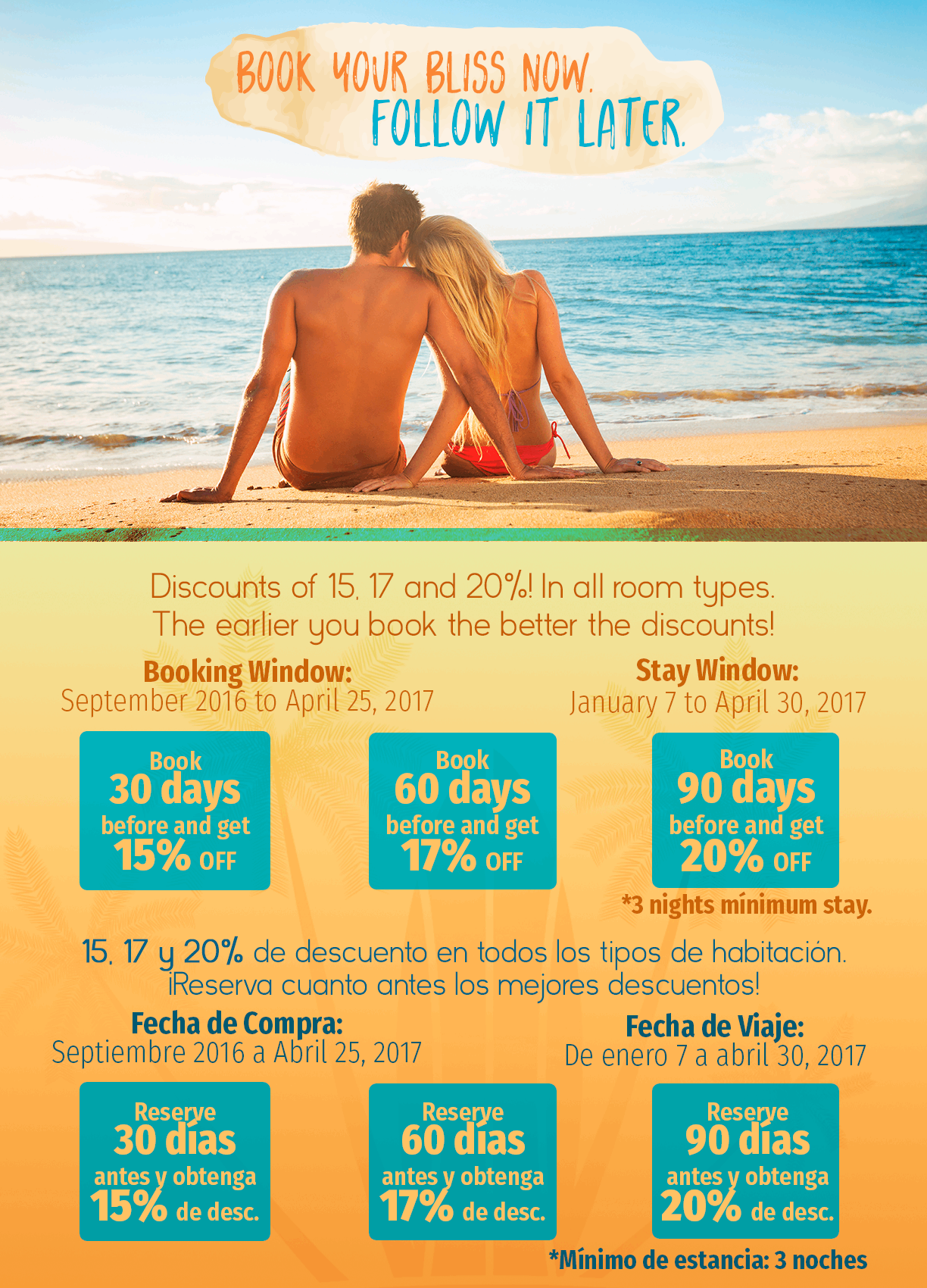 Early Bird Booking discounts.
Book with 30, 60 and 90 days in advanced and get up to 20% discount in all rooms participating.
Minimum estay of 3 nights.
PURCHASE DATE: September 8th, 2016 to April 25th, 2017.
TRAVEL DATES: January 7th to April 30th, 207.
*Subject to availability. Not valid in combination with other promotions.
Restrictions apply on holidays and specific group dates.
Details
---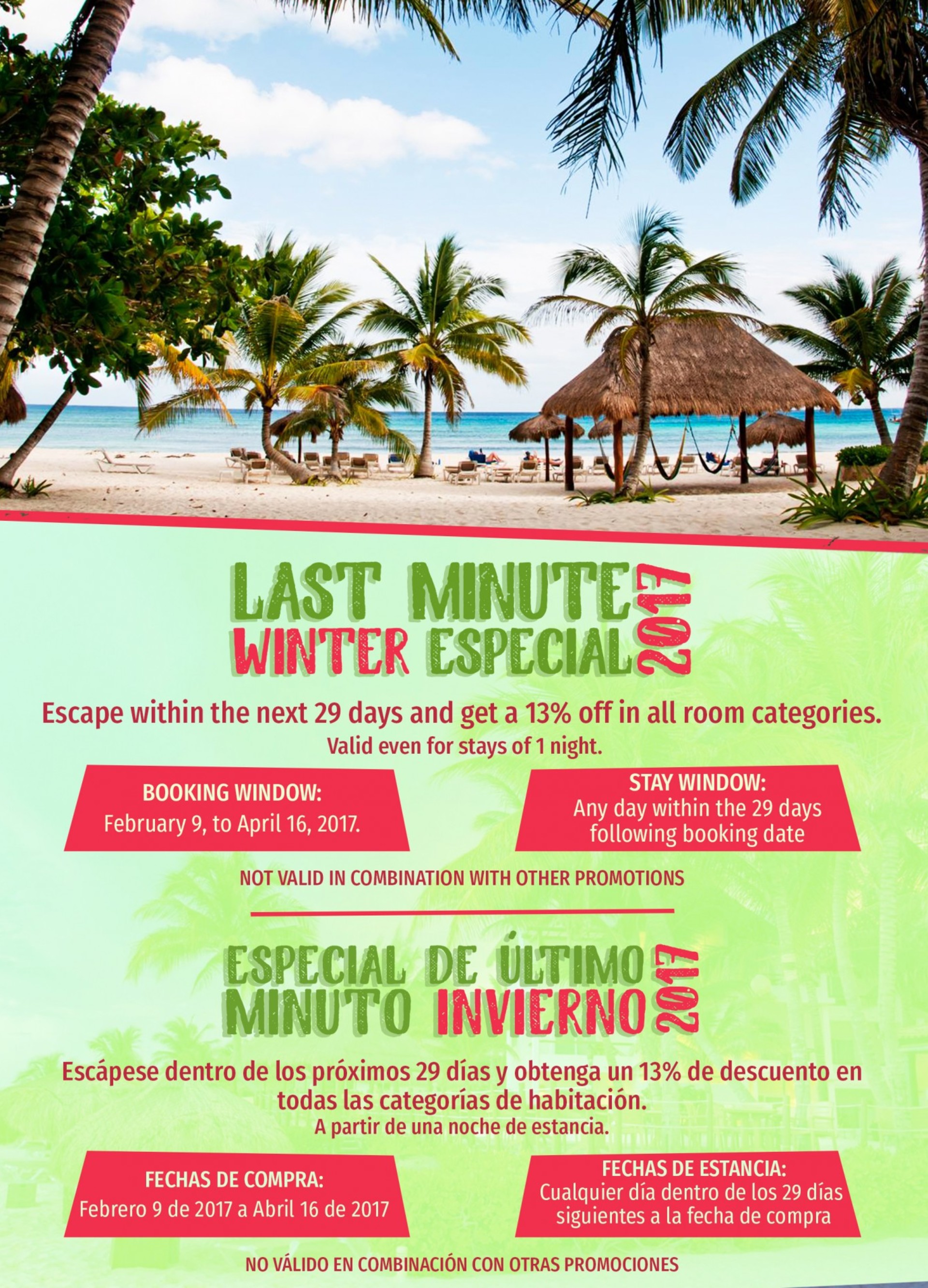 AHORRE 13% - Descuento último minuto - Actué rápido y obtenga grandes descuentos.

Fechas de viaje del 30 de Noviembre de 2016 al 17 de Diciembre 2016. No aplica en fechas festivas. Tarifa no válida en combinación con otras promociones. Sujeta a disponibilidad.
Details
---